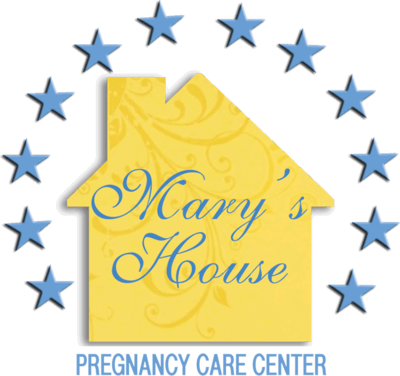 You took a pregnancy test and it was POSITIVE, when should you have an ultrasound?
Your first Ultrasound is normally done around 6-8 weeks.
Mary's House offers no- cost limited ultrasound to confirm your pregnancy.
Why is it so important to have an ultrasound when you find out you're pregnant?
An ultrasound will confirm your pregnancy.

You need to know that the pregnancy is in your uterus, where it is supposed to be.

The measurements the sonographer takes will tell you how far along you are.
What happens at an ultrasound appointment?
1. You will lay on the exam table and gel will be applied to your belly.
2. The abdominal ultrasound is a painless and safe way to see images of your baby.  Keep in mind that an ultrasound is not like taking a picture of your baby with your camera!   You'll see a lot of black and white colors and different shapes.
3. The sonographer will move a handheld transducer over your belly and the images will then show up on the screen.
4. If you are early in your pregnancy, often a transvaginal ultrasound is done. 
Mary's House does a limited transabdominal ultrasound. 
What are some things the sonographer might see?
 The Gestational sac. The first sign of pregnancy, the gestational sac will look something like a round black circle. 

The Yolk sac. This looks like a small white circle, like a cheerio! In the beginning of your pregnancy, the Yolk Sac provides the nutrition to your baby. You will have a yolk sac until about 12 weeks.

The Placenta- Once you are around 12 weeks, the placenta is visible on ultrasound. It's the placenta's job to provide your baby with nutrition when the yolk sac is no longer present.

 The Umbilical Cord- Carries blood and nutrients from the placenta to your baby.

 The baby!
How many ultrasounds do women have during a pregnancy?
Most women receive two ultrasounds- One in the beginning to confirm the pregnancy and another around half-way through the pregnancy.
Stay tuned for our upcoming article discussing what your baby will look like on ultrasound at the various stages of your pregnancy; You might be surprised!
If you think your baby looks cute on ultrasound…                                                                                           just wait til you see him or her in person!
I would love to share my blog with you! Scroll up to Subscribe by Email and you will recieve a new article every 1 to 2 weeks.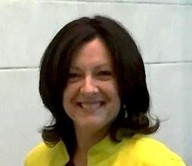 Trisha has been a Registered Nurse for twenty-five years. She connects with pregnant women in a personal, cheerful and caring way. At Mary's House, she is the Clinic Director who can answer questions as a nurse and encourage you as a good friend would.
The information contained on this site is for educational purposes only and is not meant for diagnosis or treatment. Any information found on this site should be discussed with a healthcare professional. Use of this information should be done in accordance with the health care plan outlined by your healthcare professional. For specific medical advice, diagnosis, and treatment, consult your doctor.