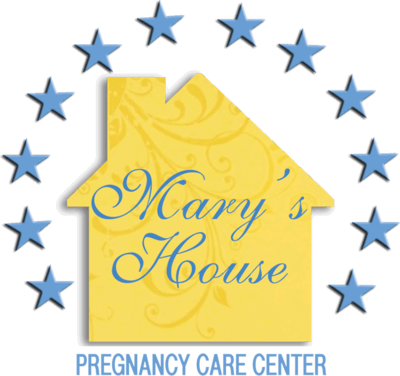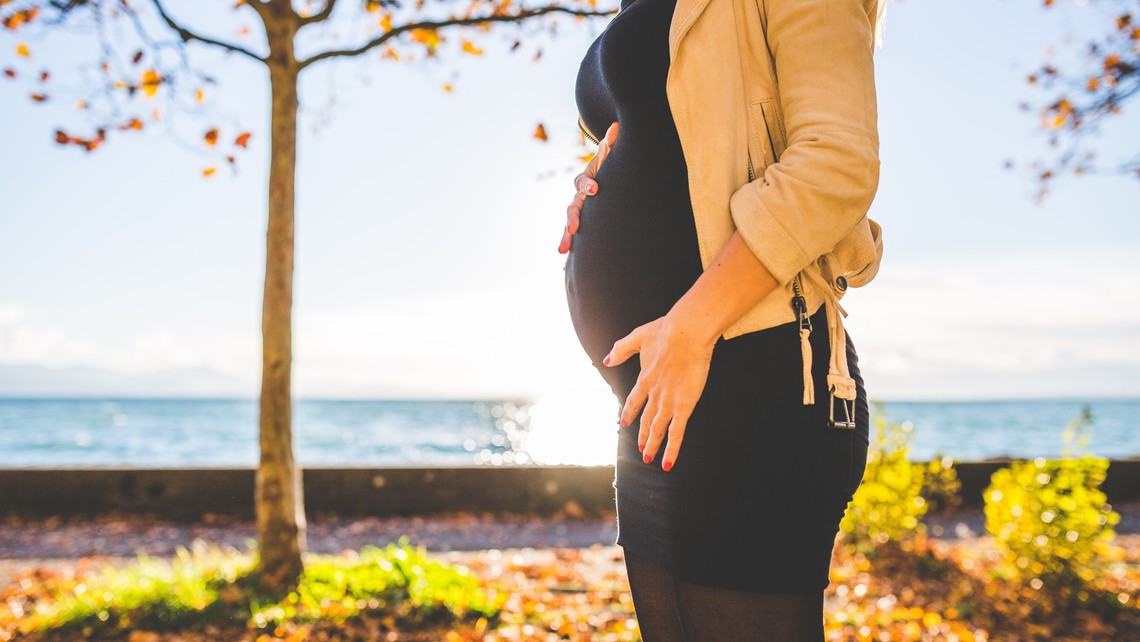 When I was pregnant with my first son, I was nervous and excited. I was thinking about all the changes that were about to occur in my life… and to my body.
The BABY BUMP!
I could not wait for the baby bump and it didn't take me long before I was out the door, at the store and buying maternity clothes!
We all come in different shapes and sizes and we carry our babies differently so:
Your baby bump may not look the same as someone else's baby bump.  

Your baby bump may not show up as quickly as someone else's baby bump.

Your baby bump might give you stretch marks, or it may not.

Your baby bump might have a brown line down the middle, or not.  It's called the Linea Nigra and it's completely normal.  
Typically, the little baby bump will show up around 12- 16 weeks. It could be sooner or later depending on what number pregnancy this is for you.
Every month, your uterus is getting a little bigger and your belly is gradually stretching out giving you that tell-tale baby bump.  By 28 weeks, you should have an obvious baby bump and by 35 weeks you should be getting lots of wear from those maternity clothes. 
As your baby bump gets bigger:
Sleep on your side

Use stretch mark cream if needed.

Prepare for strangers to want to touch your belly. It'll probably happen at least once!
My maternity clothes hung in my closet for many months waiting on my baby bump … So unless you're looking for an excuse to shop, you have plenty of time!
Best wishes for a healthy and happy pregnancy!  To have my blog sent to you, scroll up to Subscribe by Email.

Trisha has been a Registered Nurse for twenty-five years. She connects with pregnant women in a personal, cheerful and caring way. At Mary's House, she is the Clinic Director who can answer questions as a nurse and encourage you as a good friend would.
The information contained on this site is for educational purposes only and is not meant for diagnosis or treatment. Any information found on this site should be discussed with a healthcare professional. Use of this information should be done in accordance with the health care plan outlined by your healthcare professional. For specific medical advice, diagnosis, and treatment, consult your doctor.